Crushed Tomato, Wilted Spinach, Beans & Brown Rice
A wholesome dish with nutritious beans and vegetables. Combined with a lively blend of tomatoes, creamy coconut and fragrant lemongrass.
Preparation Time
20 mins
Cooking Time
20 mins
Serves
4 people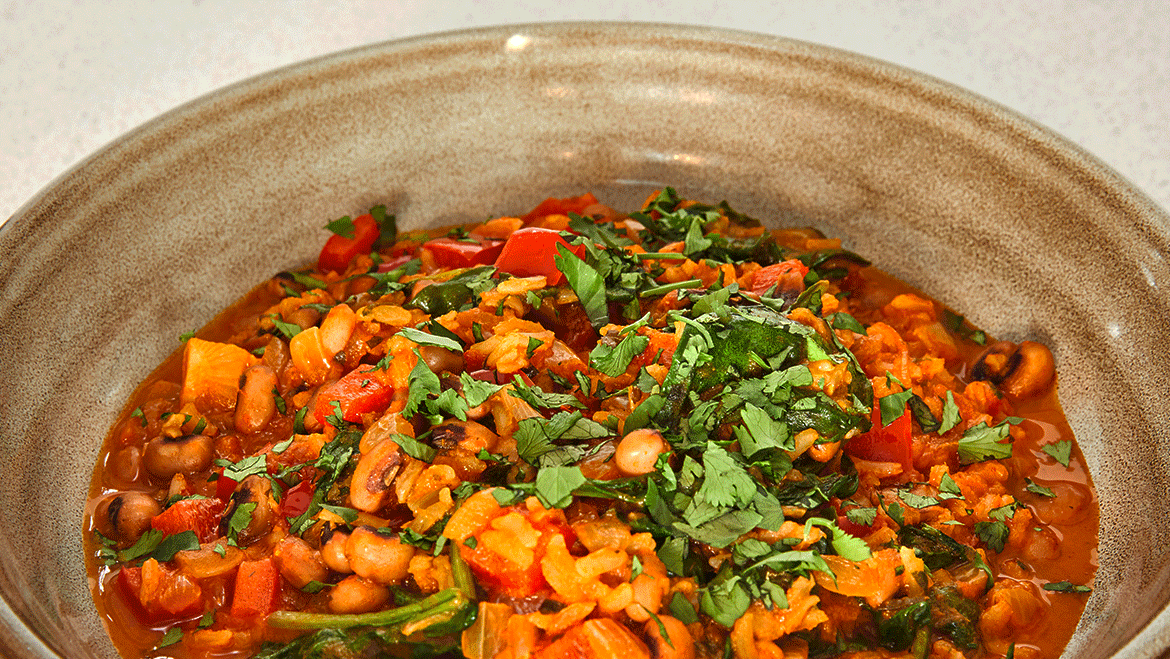 Ingredients
1 Pot Glorious! Singapore Crushed Tomato Soup (600g)
2 Tablespoons Vegetable Oil
1 Red pepper
150g Cooked Brown Rice
1 Onion - Diced
125g Baby Spinach
1 Tin Black Eye Beans drained and rinsed
Topping: Chopped coriander
Cooking Instructions
Step 1


Add the oil and onion to a saucepan and sauté for 2mins.

Step 2


Add the peppers and cook on high heat for 3mins.

Step 3


Add the soup; simmer for 5mins adding enough water to keep it the consistency of a thick sauce.

Step 4


Add the beans and rice and heat gently.

Step 5


Finally, add the spinach and heat until it wilts.

Step 6


Season to taste and serve with a sprinkle of chopped coriander.
Other Recipes for you to try