New Potato, Cauliflower & Spinach Curry
Bold in flavour, healthy and filling. This glorious curry is packed with nutritious vegetables and warmed with traditional Indian spices.
Preparation Time
20 mins
Cooking Time
25 mins
Serves
4 people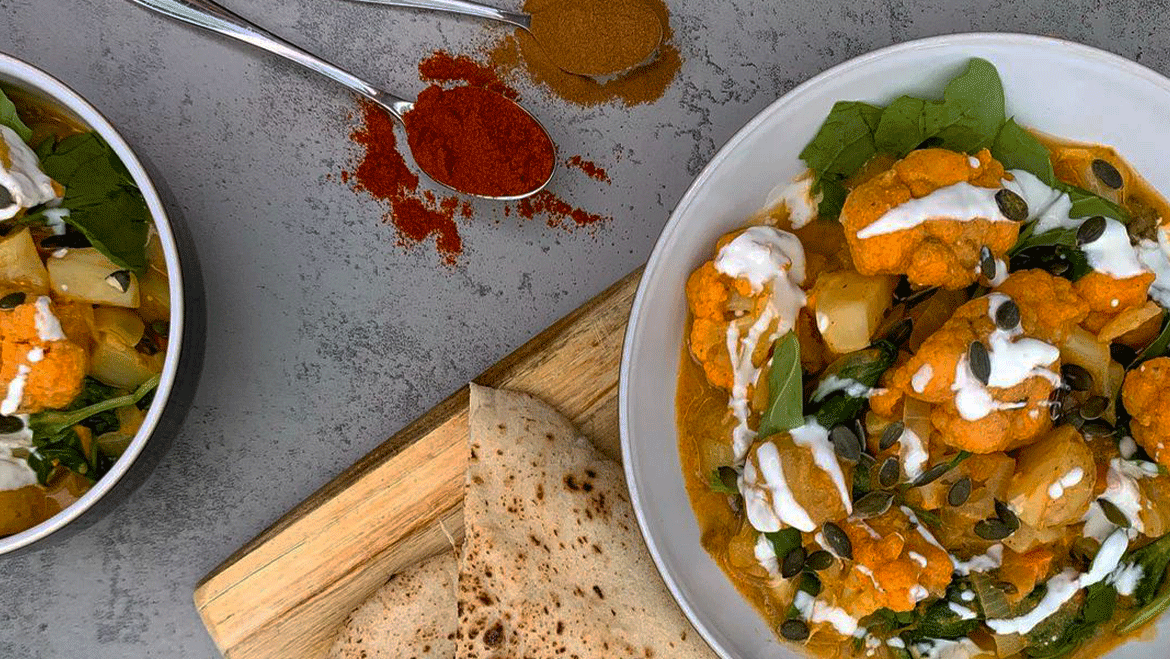 Ingredients
1 Pot Glorious! Indian Sweet Potato & Coconut Daal (600g)
500g Baby Spinach
2 Tablespoons Vegetable Oil
350g Cooked New Potatoes, Quartered
1 Onion
1 Medium Cauliflower
200g Plain Yoghurt
Topping: Toasted Pumpkin Seeds
To Serve: Rice, Naan or chapattis
Cooking Instructions
Step 1


Add the oil and onion to a saucepan and sauté for two minutes.

Step 2


Add the potatoes, cauliflower, soup and a little water to keep the consistency of a pasta sauce.

Step 3


Bring to a simmer and cook for 15 mins.

Step 4


Add the spinach until wilted.

Step 5


Take off the heat add the yoghurt, return to the heat and simmer for 2 mins.

Step 6


Finally, scatter the toasted pumpkin seeds.

Step 7


Serve with rice, naan or chapattis.
Other Recipes for you to try