Orzo with Prawns, Tomato & Mozzarella
A delicious and hearty prawn dish bursting with flavour, combining orzo, garlic and mozzarella.
Preparation Time
20 mins
Cooking Time
15 mins
Serves
4 people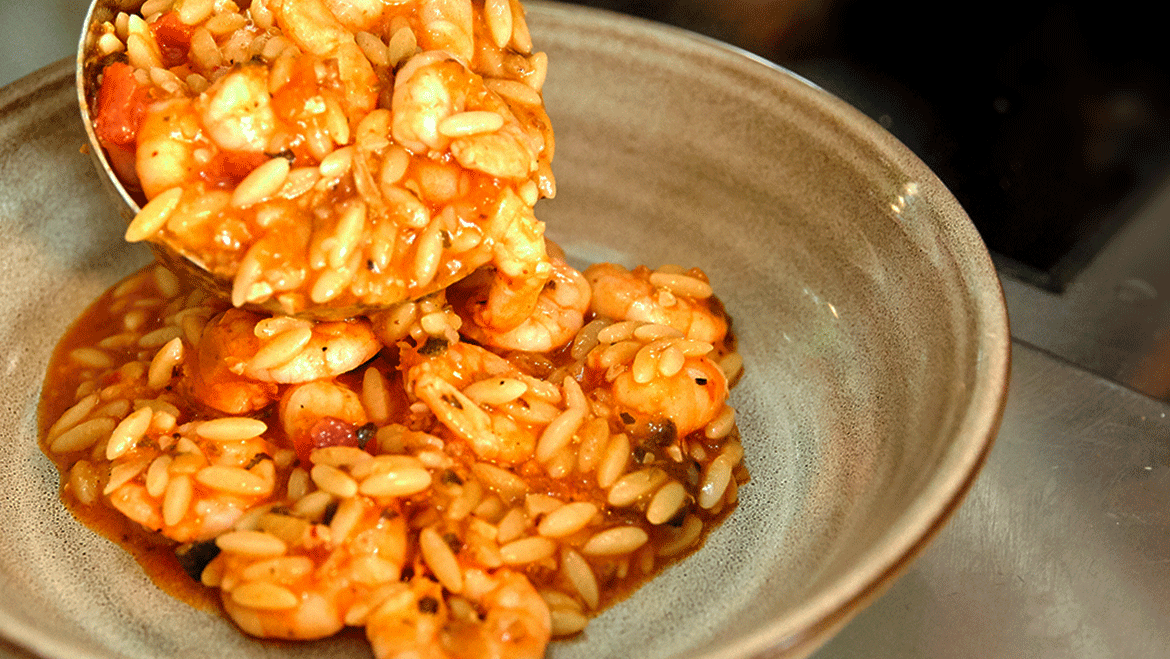 Ingredients
Pot Glorious! Tuscan Chicken, Tomato & Grains (600g)
Tablespoons Olive Oil
Teaspoon Crushed Fennel seeds
Teaspoon Chilli Flakes
200g Grated Mozzarella
450g Cooked Orzo
2 Garlic Cloves
200ml Water
400g Raw Prawns (with the shell removed)
To Serve: Fresh Basil
Cooking Instructions
Step 1


Heat oil in a sauté pan.

Step 2


Add the chilli flakes, fennel seeds and garlic and fry for 1 min.

Step 3


Add the soup and cooked orzo along with 200ml water and simmer for 5 min.

Step 4


Stir in the prawns and cook until they are pink, season to taste.

Step 5


Add to an ovenproof dish and top with grated mozzarella. Place under the grill until golden brown and garnish with torn basil.
Other Recipes for you to try