Roasted Aubergine Boats with Halloumi
Escape to the streets of Bangalore with these tasty aubergine boats that are packed full of delicious flavours.
Preparation Time
20 mins
Cooking Time
55 mins
Serves
4 people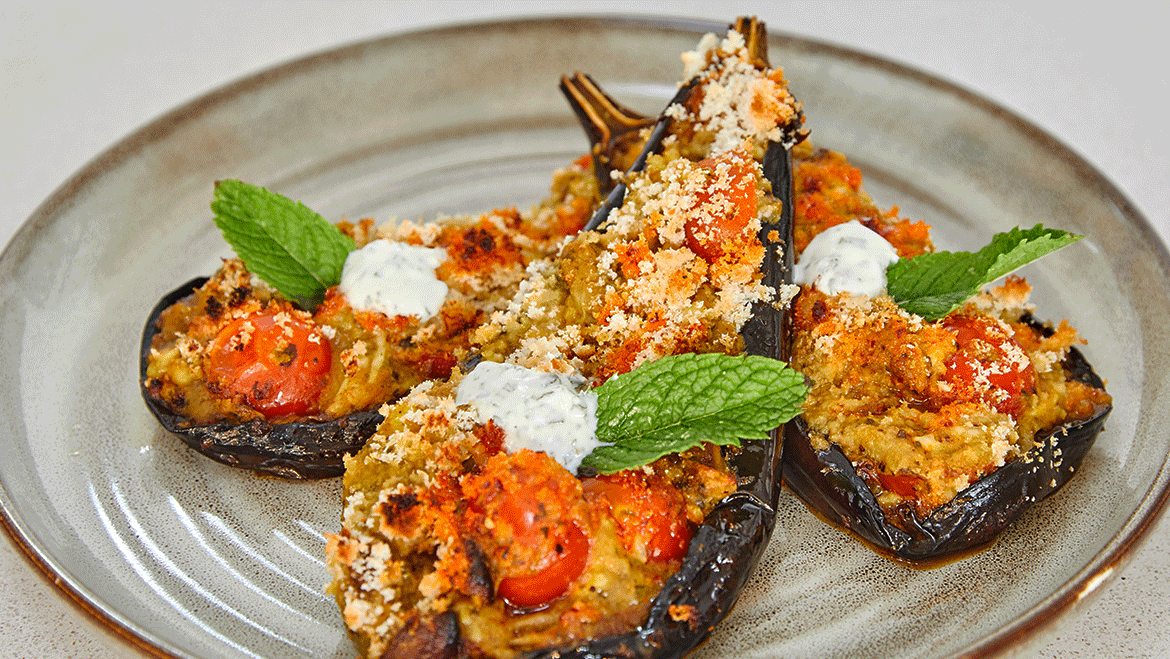 Ingredients
1 Pot Bangalore Lentil Daal (600g)
3 Large Aubergines
3 Garlic Cloves finely chopped
Pinch Chilli Flakes
3 Tablespoons Olive Oil
300g Cherry Tomatoes, halved
50g Grated Halloumi
100g Fresh Breadcrumbs
To Serve: Plain Yoghurt & Mint
Cooking Instructions
Step 1


Preheat oven to 190c / fan 170 / gas 5.

Step 2


Cut the aubergines in half lengthways. Using a sharp knife make a series of deep slashes diagonally across the flesh, but not right through to the skin.

Step 3


Mix the chilli with half the oil and spoon over the aubergines. Sprinkle with salt & pepper and roast in the oven for 35 mins.

Step 4


Leave to cool slightly then scoop out the aubergine flesh.

Step 5


Mix with the cherry tomatoes, grated Halloumi and soup.

Step 6


Place the mixture back into the Aubergine shells, sprinkle the breadcrumbs and drizzle the rest of the oil then return them back to the oven for 15 mins.

Step 7


Season to taste and serve with yoghurt and mint.
Other Recipes for you to try